Want to find out how much your vehicle will cost per month?
Estimate using our
Payment Calculator.
Loading
Drag to Rotate Vehicle
The Chrysler 300C John Varvatos Luxury Edition Shown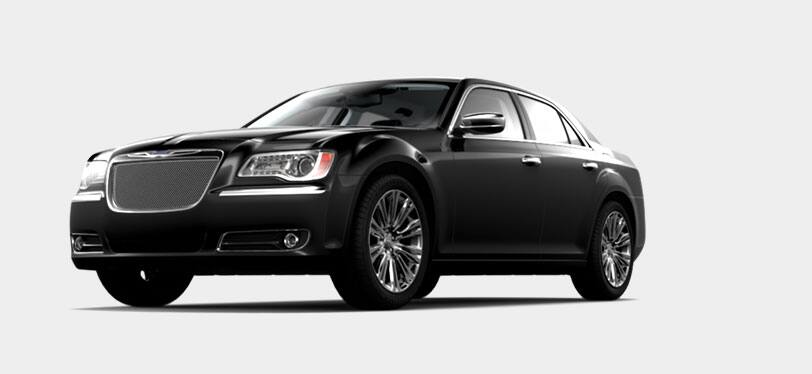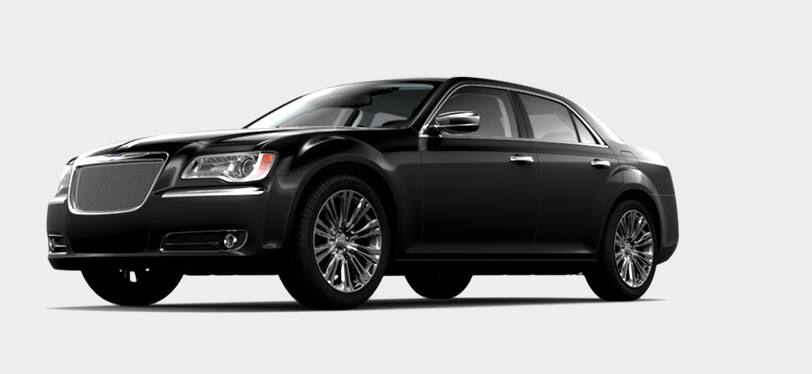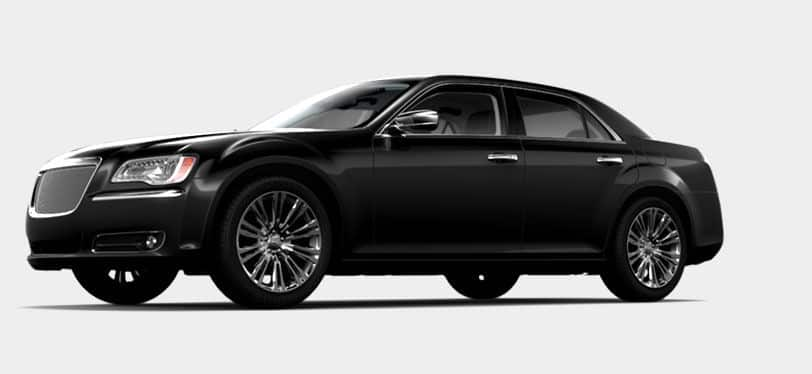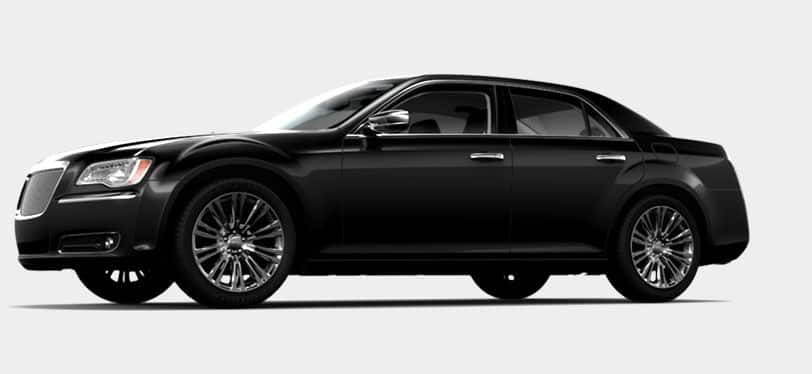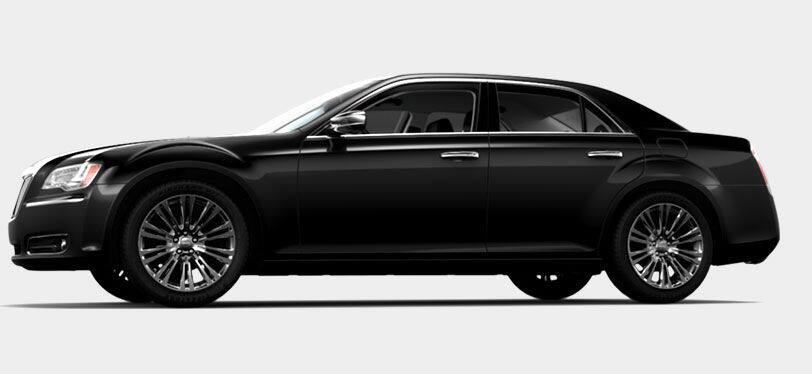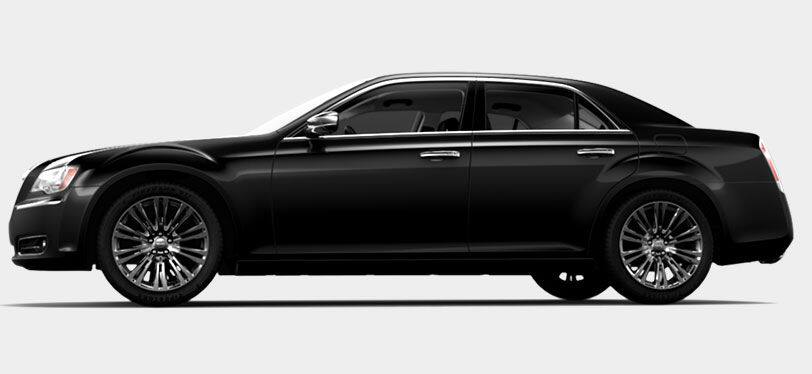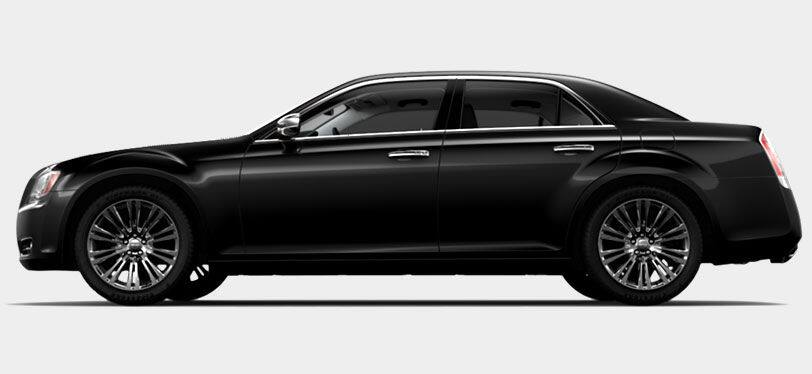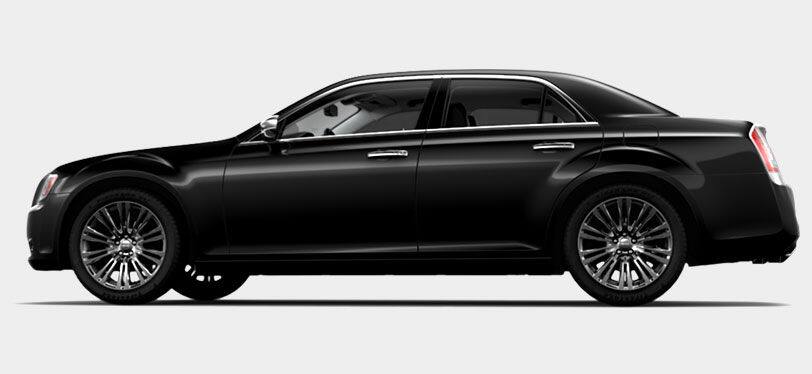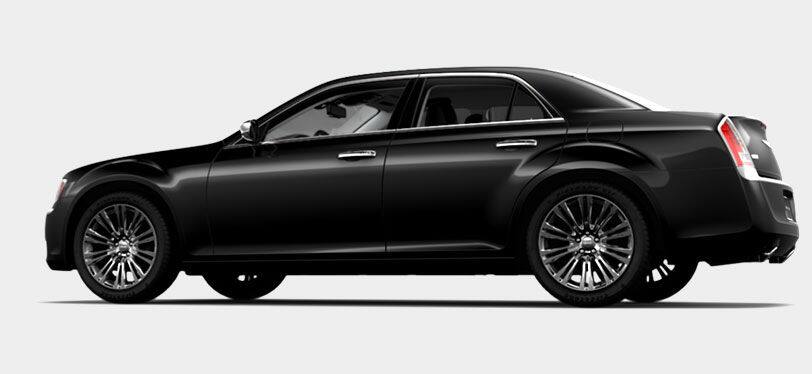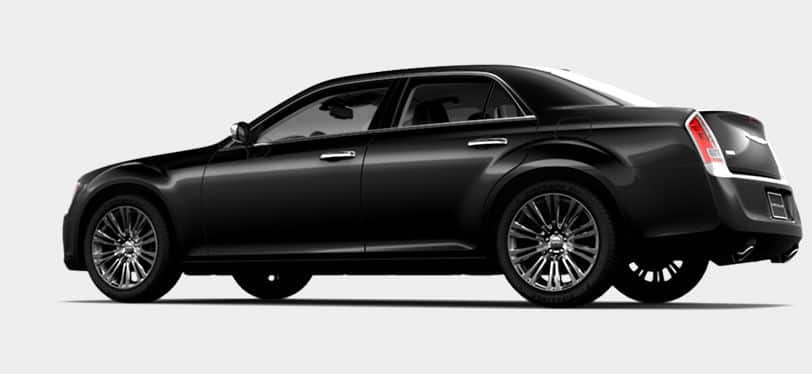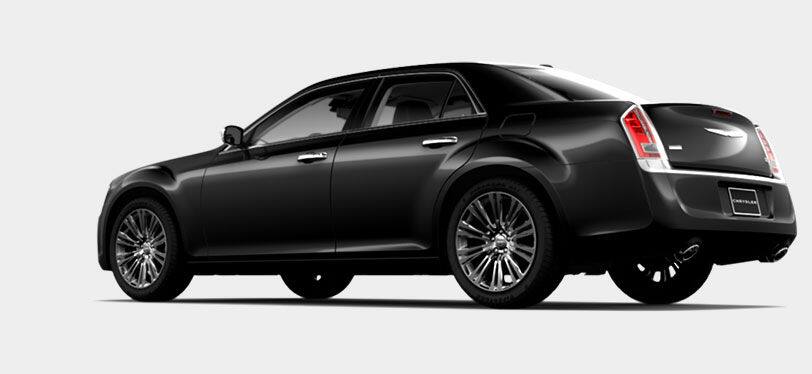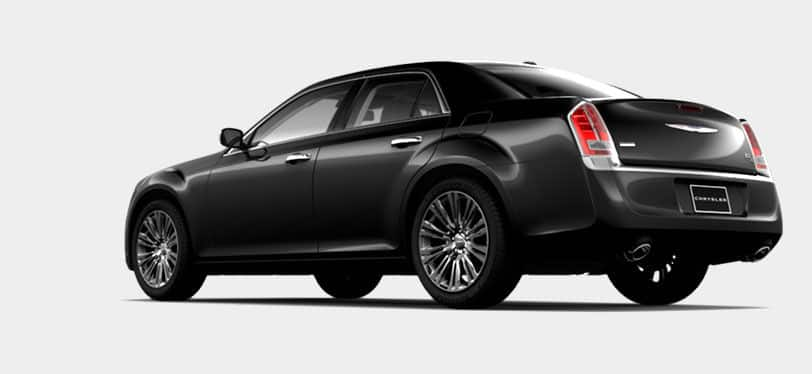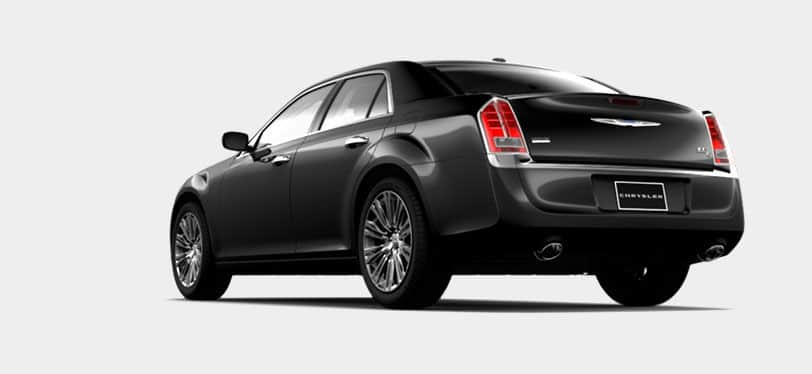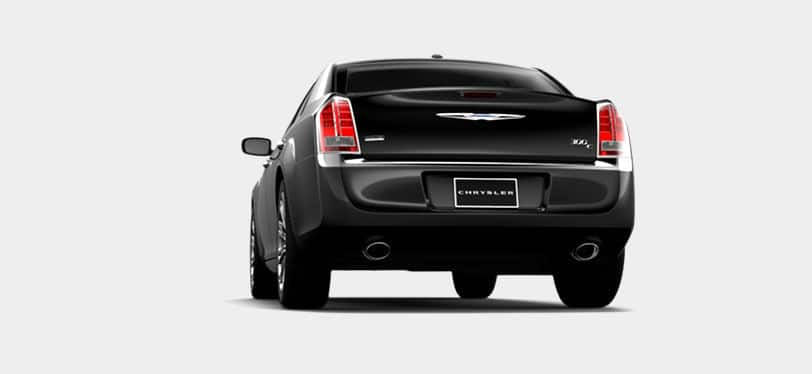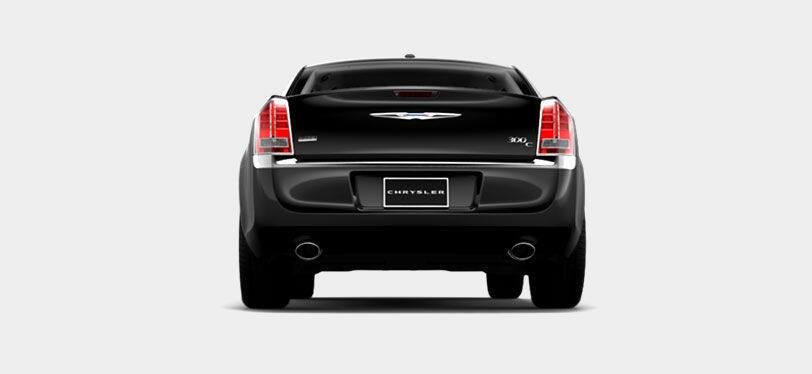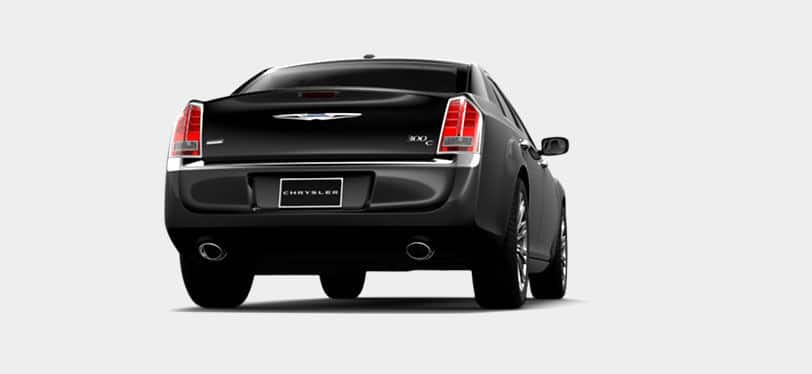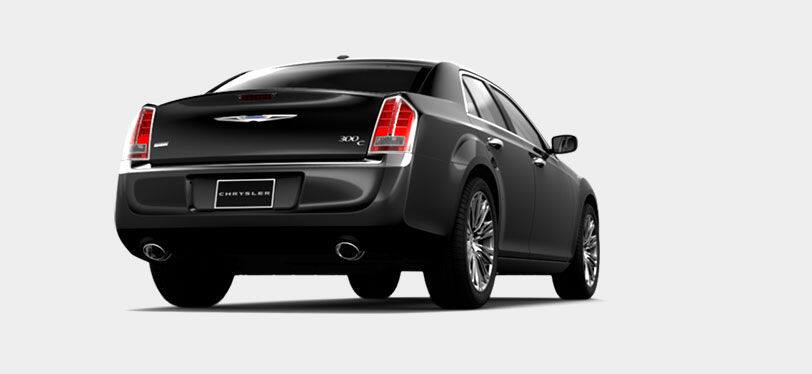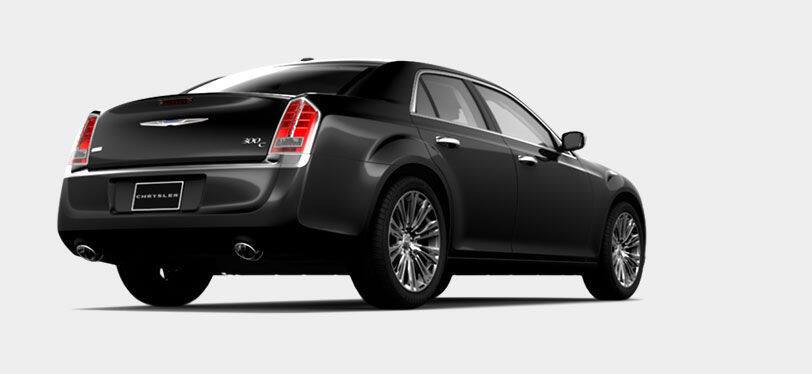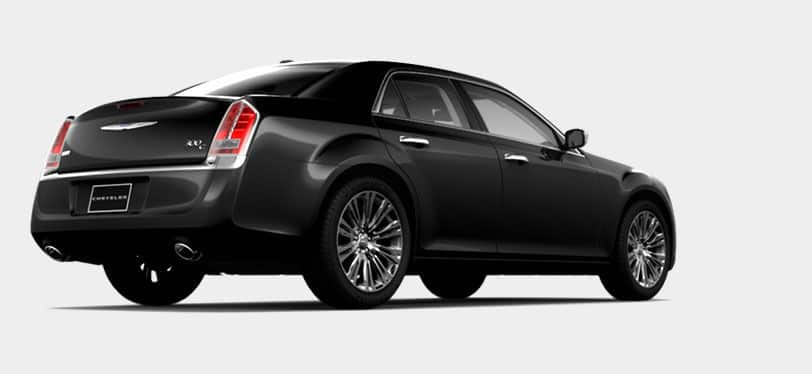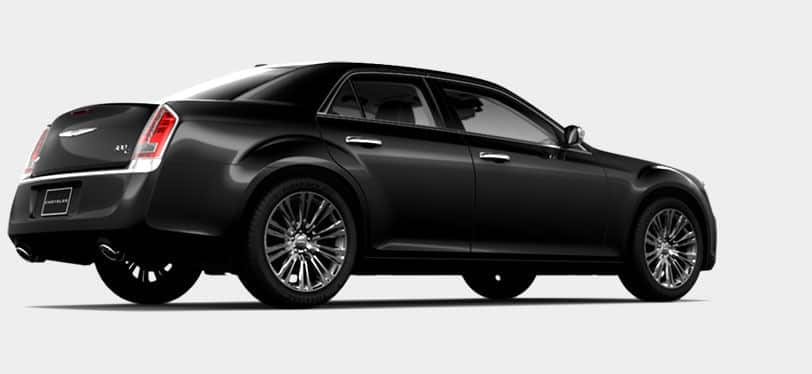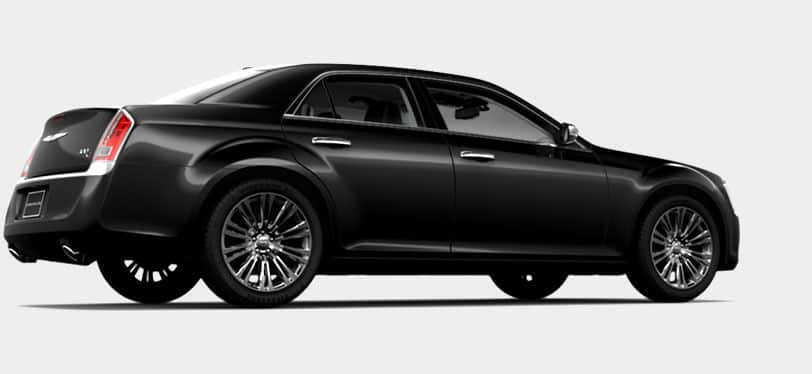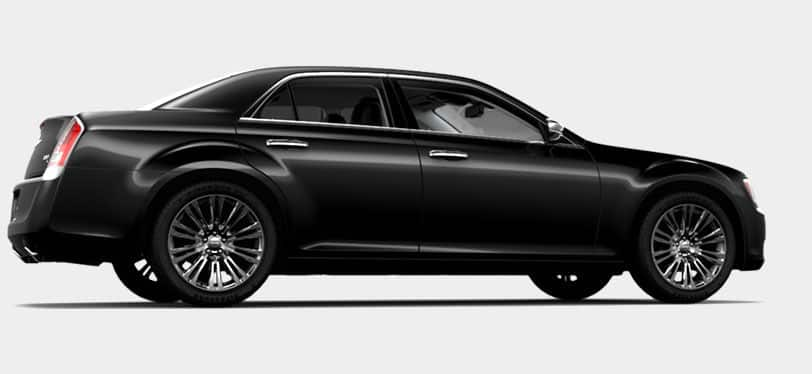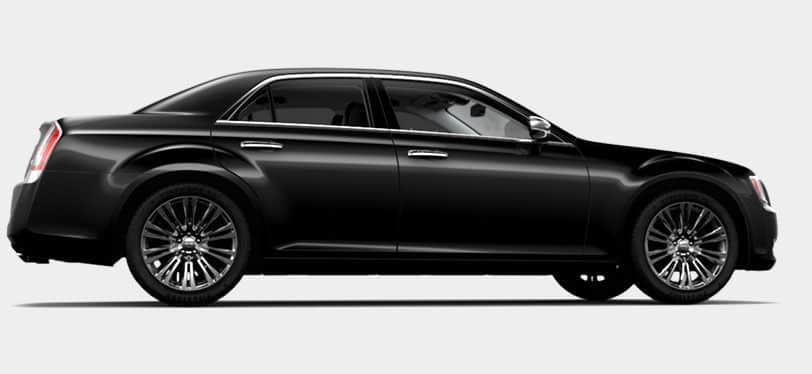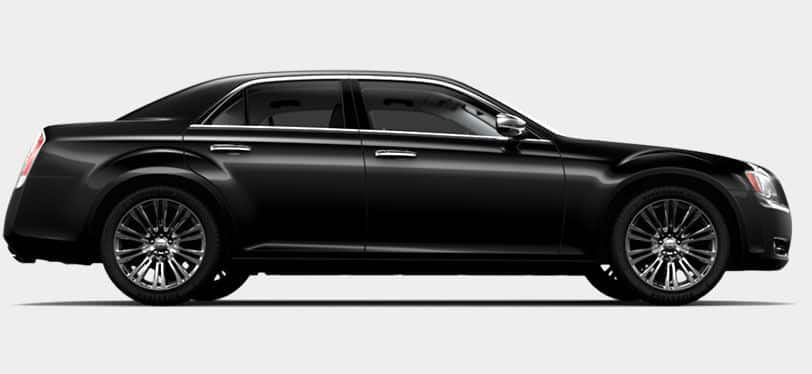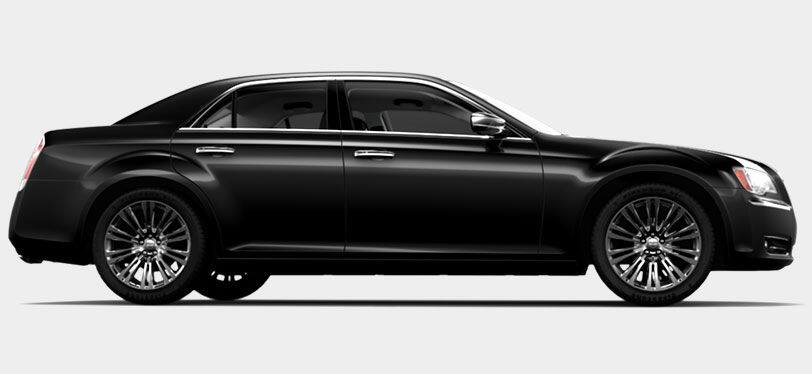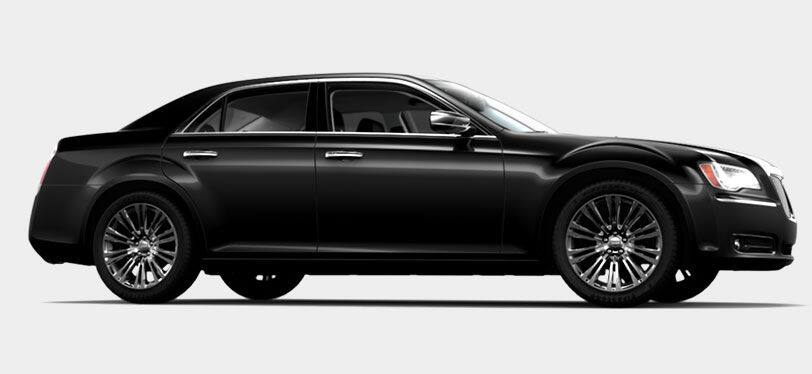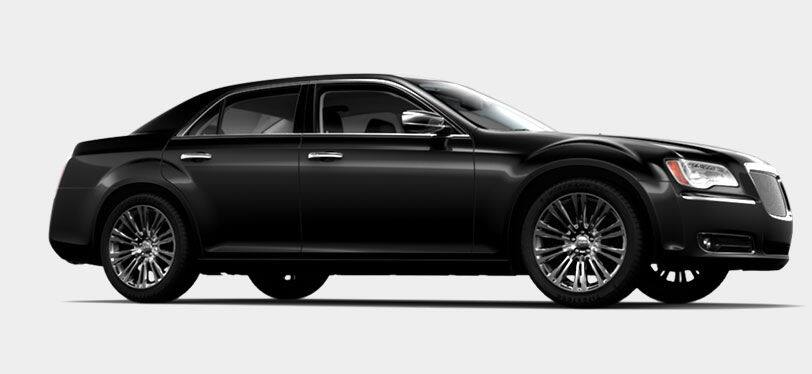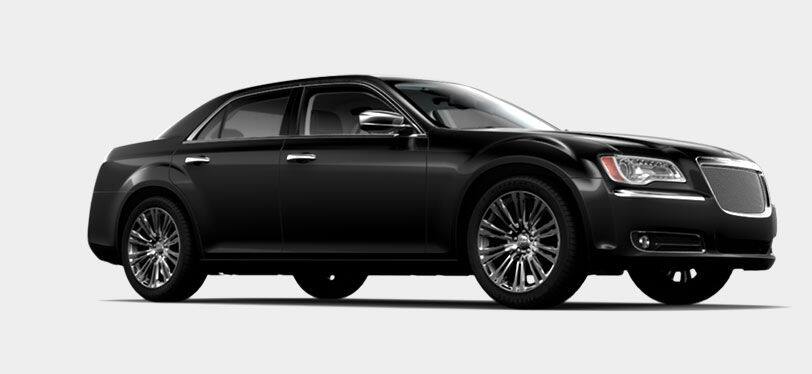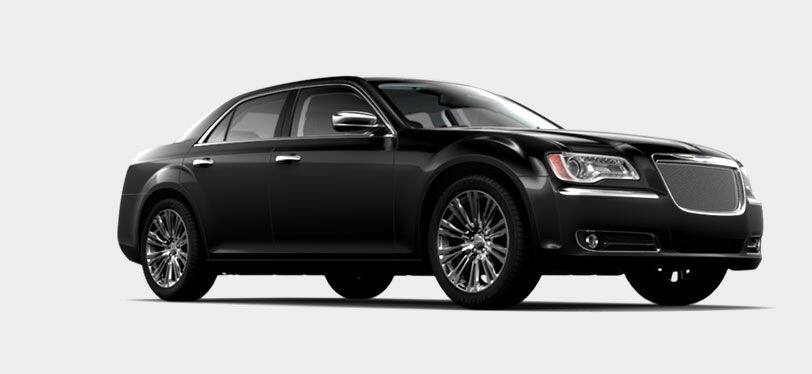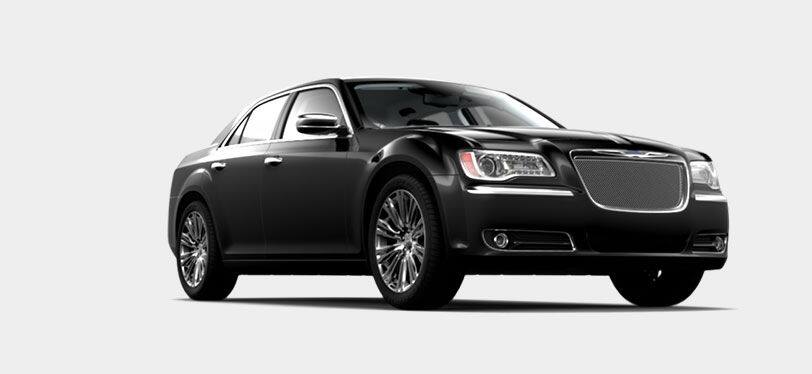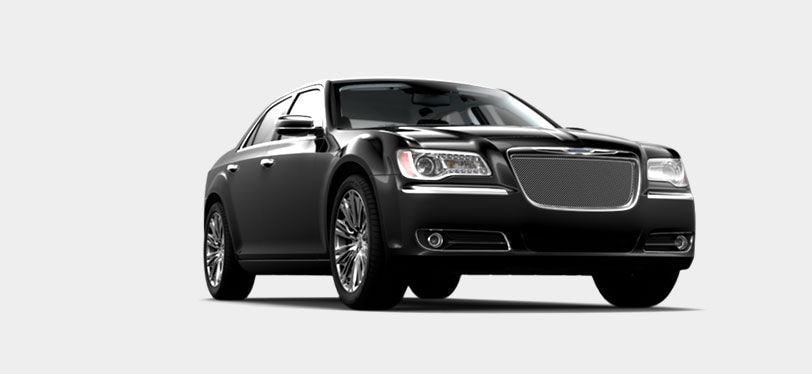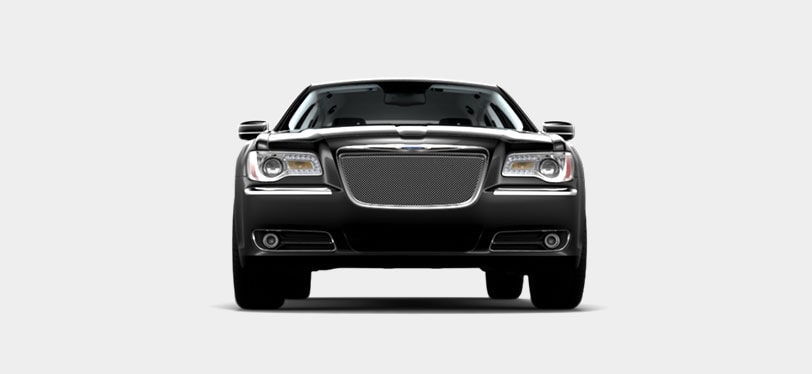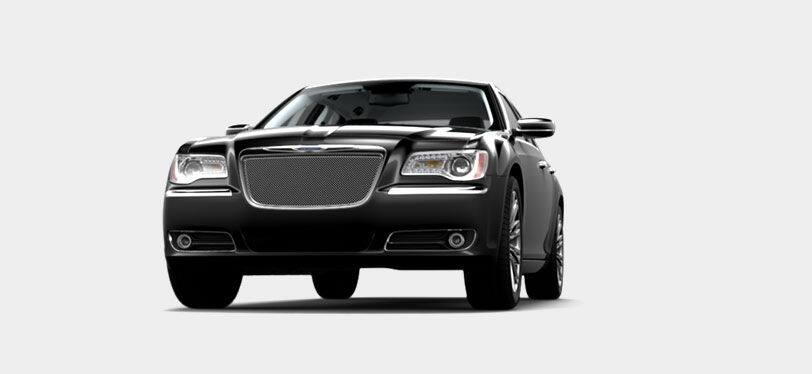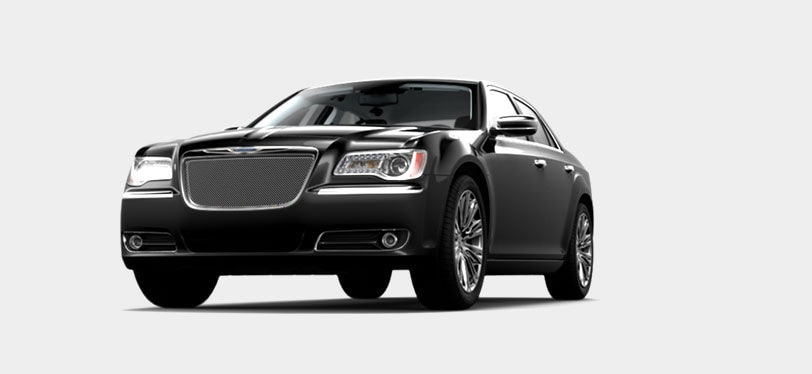 MORE THAN JUST OUR FLAGSHIP
The 2014 Chrysler 300 is comprised of top-notch materials and quality craftsmanship. It is a vehicle with RWD performance, superior handling and maximum road comfort.
MSRP* Starting at:
Lease a for:
Cash allowance up to:
COMPARE AGAINST THE COMPETITION
Feature
Comparison
2014 Chrysler

300

msrp*Starting at:

2014 Buick

Lacrosse

msrp*

Starting at:

$33,135

2014 Ford Taurus SEL

with Leather

msrp*

Starting at:

$30,495

2014 Chevy

Impala 2 LT

msrp*

Starting at:

$30,085

2014 Toyota

Avalon XLE

msrp*

Starting at:

$31,340

Difference in price
when you a buy


Chrysler 300

-
Leather-Trimmed Seating
Standard
Available
Standard
Available
Standard
Heated Front Seats
Standard
Available
Standard
Available Driver
and Passenger
Standard
LED Daytime Running Lights
Standard
INL
INL
N/A
N/A
Powertrain Limited Warranty
5-Year/
100,000-Mile+
6-Year/
70,000-Mile
5-Year/
60,000-Mile
5-Year/
100,000-Mile
5-Year/
60,000-Mile
Roadside Assistance
5-Year/
100,000-Mile+
6-Year/
70,000-Mile
5-Year/
60,000-Mile
5-Year/
100,000-Mile
2-Year/
25,000-Mile
MPG City/Highway
19/31+
18/28+
19/29+
19/29+
21/31+
Engine
3.6L
3.6L
3.5L
3.6L
3.5L
Automatic Transmission
Eight-Speed
Six-Speed
Six-Speed
Six-Speed
Six-Speed
Standard Radio
8.4-Inch
Touchscreen
8.0-Inch
Touchscreen
AM/FM Stero
8.0-Inch
Touchscreen
6.1-Inch
Touchscreen
Capless Fuel Door
Standard
INL
Standard
INL
INL
Proximity Keyless Entry
Standard
Available
N/A
Available
Standard
N/A – Not Available INL – Information Not Listed
THE LUXURIOUS 2014 CHRYSLER 300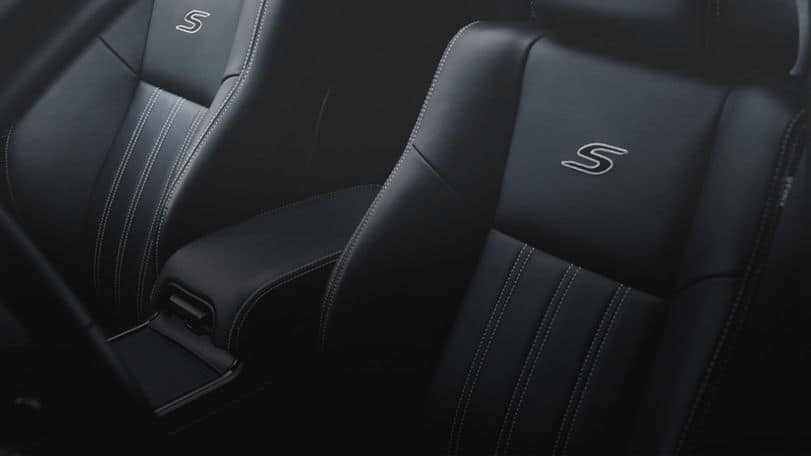 STANDARD LEATHER TRIM ON ALL MODELS

All 2014 Chrysler 300 vehicles come with ultra soft leather trim offerings, a leather-wrapped steering wheel and refinements like chrome accents and LED mood lighting that further enhance a luxurious cabin with seating for five passengers. Attention to detail builds and is duly noted with available real wood and satin finishes.
BEST-IN-CLASS V6 31 HIGHWAY MPG+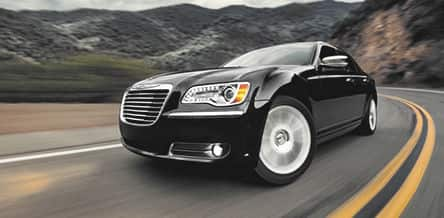 The 2014 Chrysler 300 offers the perfect combination of luxury and high-performance. The standard 3.6L Pentastar® V6 with its eight-speed automatic transmission produces up to 292 horsepower with an efficiency of 19 city / 31 highway mpg+. The available 5.7L HEMI® V8 and its five-speed automatic transmission with AutoStick shifter delivers a powerful 363 horsepower and equipped with fuel saver technology an impressive 16 city / 25 highway+.
View More About Fuel Efficiency >
8.4-INCH UCONNECT® TOUCHSCREEN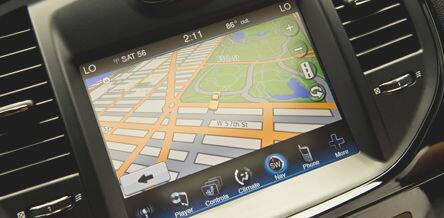 The intuitive and standard 8.4-inch Uconnect® Touchscreen allows access to your personal music library, radio and compatible devices. It puts you right in the booth, track after track, as you operate the technologically advanced controls like a soundboard engineer.
SAFETY and SECURITY FEATURES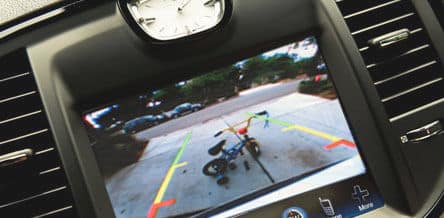 The 2014 Chrysler 300 is fortified with an arsenal of standard and available active and passive safety and security features. A ParkView® Rear Back Up Camera+, Blind Spot Monitoring+, Rear Cross Path Detection+, ParkSense® Front and Rear Park Assist+, Reactive Front Head Restraints+, Electronic Stability Control+ (ESC) and a Four-Wheel Disc Antilock Brake System are just a handful of the features offered.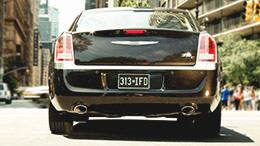 ROADSIDE ASSISTANCE SERVICE
5-YEAR / 100,000-MILE
Provides jump start assistance, out of gas/fuel delivery, tire service, lockout service and towing.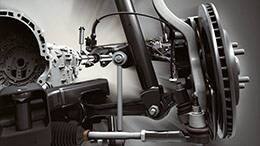 BASIC LIMITED WARRANTY
3-YEAR / 36,000-MILE
Provides bumper-to-bumper coverage for your vehicle, from the body to the electrical system.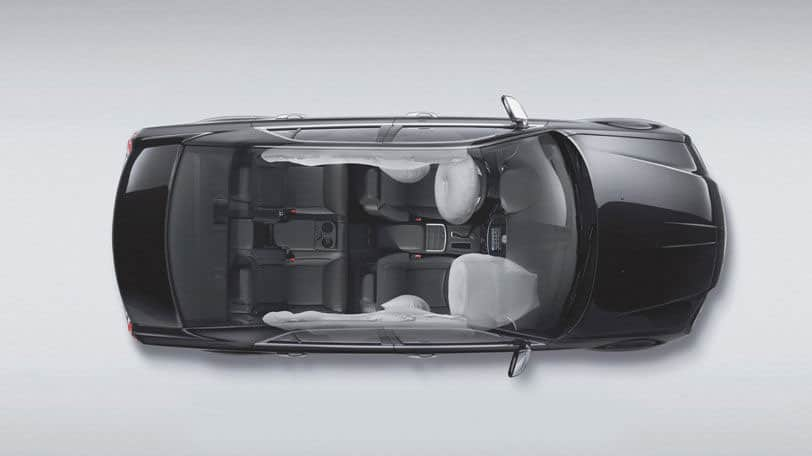 2013 CHRYSLER 300 NAMED AN IIHS TOP SAFETY PICK+
Every Chrysler 300 is equipped with front multistage airbags+ which deploy with the appropriate force based on the severity of the impact. Side-curtain airbags+ help provide added protection for all outboard passengers in side-impact collisions or rollover events. Front seat-mounted side airbags+ help provide enhanced side impact protection. A driver inflatable knee blocker deploys when the driver's airbag deploys. It helps position the driver relative to the front airbag and avoid sliding under the instrument panel in the event of a collision.
Available on: Chrysler 300, Chrysler 300S, Chrysler 300C and Chrysler 300C John Varvatos Luxury Edition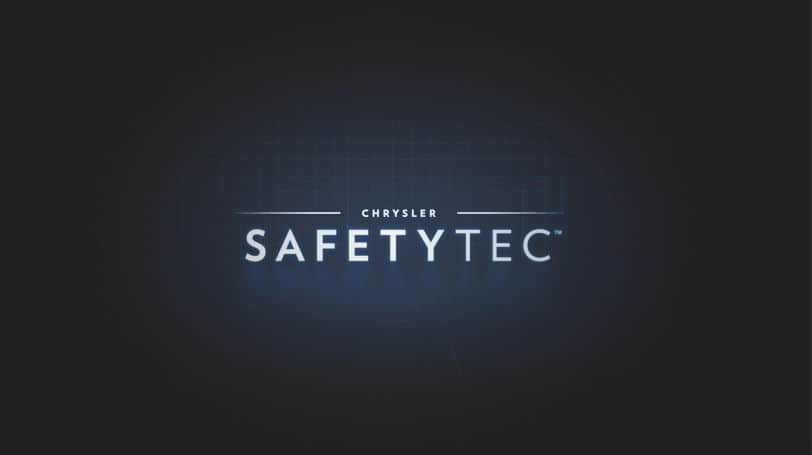 PROTECT YOURSELF AT EVERY TURN
The available SafetyTec™ package bundles additional technologically advanced safety offerings like a Blind Spot Monitoring system, Cross Path Detection, and front and rear parking sensors. Coupled with the standard and available safety and security features, the 2014 Chrysler 300 makes sure you can protect what matters most. Because you and your passengers are all unique, it makes sense that your Chrysler 300 reflects that. We call it SafetyTec™. You'll call it peace of mind.
Available on: Chrysler 300, Chrysler 300S, Chrysler 300C and Chrysler 300C John Varvatos Luxury Edition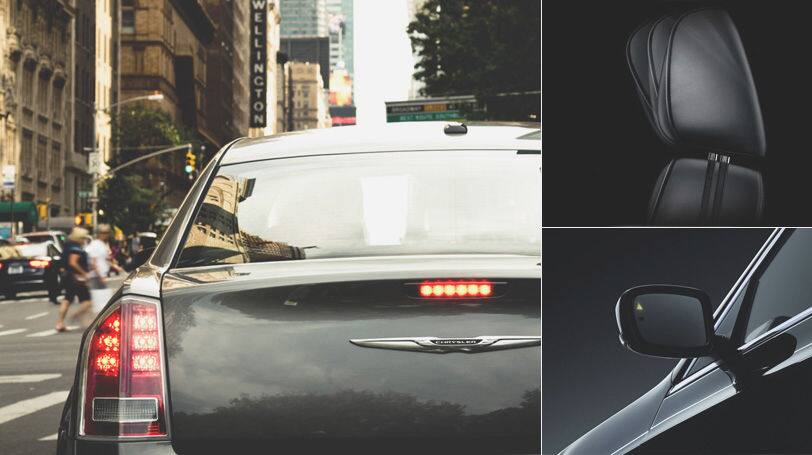 WE'RE ALWAYS LOOKING OUT
Standard Electronic Stability Control+(ESC) senses the difference between the driver's intended path and the actual path the vehicle is traveling. ESC then applies selective braking and sometimes throttle control, to help guide the vehicle back onto the drivers intended path. Blind Spot Monitoring makes sure what you can't see can't hurt you. It senses and alerts you of any activity within your blind spots. Active head restraints move forward and backward in the event of a collision, lessening the space between you and your head restraint. This reduces the degree your head accelerates before collision. Less acceleration means less chance of injury.
Available on: Chrysler 300, Chrysler 300S, Chrysler 300C and Chrysler 300C John Varvatos Luxury Edition
YOU AND YOUR PASSENGERS STAY CONNECTED WITH UCONNECT®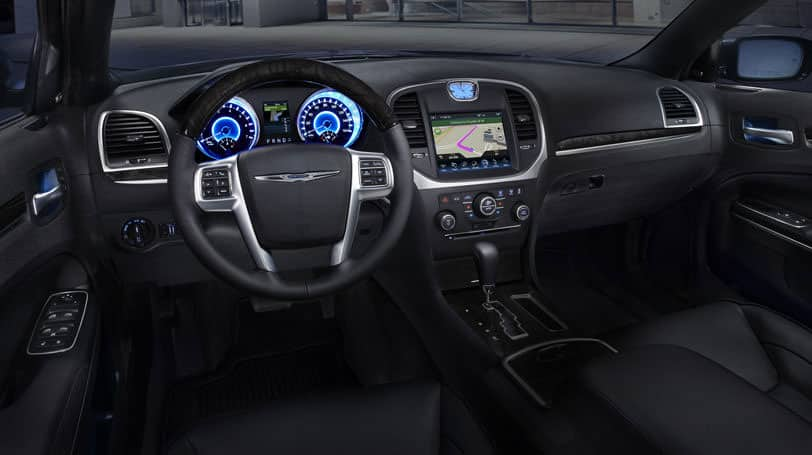 UCONNECT® TOUCHSCREEN
Your 8.4-inch Uconnect® Touchscreen with Voice Command let's you access your favorite music playlist, ask for directions, make a call, check local fuel prices, movie times and sports scores. Access a favorite playlist on your MP3 player or USB drive with simple voice commands. Ask for directions to a certain address (if equipped with the available navigation) or make a call, either way it's no problem.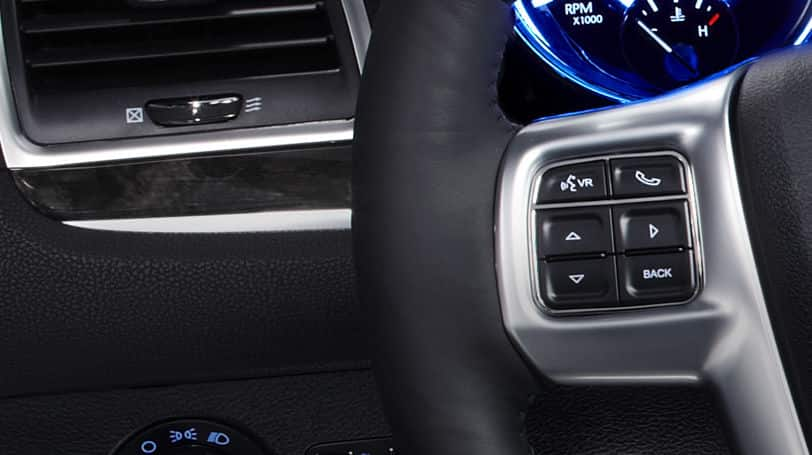 TELL YOUR UCONNECT® SYSTEM WHAT YOU WANT
Your Uconnect® Phone is integrated with your navigation, entertainment and voice command systems to provide a beautifully seamless experience. Music volume mutes automatically so you can hear driving directions and incoming calls, then it returns on cue.
‹
›
RELAX, Available UCONNECT® NAVIGATION WILL HANDLE IT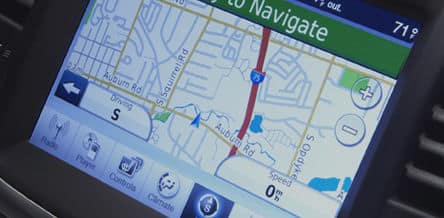 Identify points of interest quickly and easily with stunning 3-D graphics and detailed views of landmarks, cities and terrains. No matter where your travels take you, the available sensor-assisted GPS will help ensure accurate positioning for your vehicle.
STAY CONNECTED AND ENTERTAINED ON YOUR WAY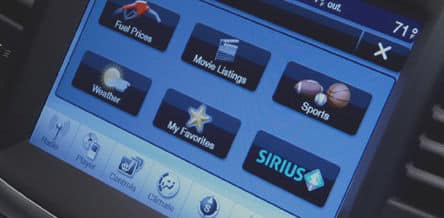 SiriusXM® Travel Link+ brings national weather forecasts, fuel prices for local gas stations, in-game and final sports scores, weekly sports schedules, local movie theater listings and local ski conditions right to your vehicle.
Premium Sound

The available BeatsAudio™ sound system provides an audio experience that allows you to hear the music the way Dr. Dre intended. Exclusive to the Chrysler 300 model, the Wheels & Beats Value Package bundles the BeatsAudio sound system with 18-inch chrome-clad aluminum wheels for a tremendous value.

INTRODUCING THE 2014 CHRYSLER 300 SRT ®
The 2014 Chrysler 300 SRT® offers an exciting blend of high performance and refined luxury. This vehicle could come only from a company with a history of engineering innovation. The sophisticated yet powerful lines of the Chrysler 300 SRT® produce an aggressive stance that does not try to hide the power that lurks within.
GET A BROCHURE

EDUCATE YOURSELF

Learn more about the new features on all the Chrysler Models.

DOWNLOAD

BUILD & PRICE

PUT IT ALL TOGETHER

Build your perfect Chrysler vehicle and find what works best for you.

Build & price

FIND A DEALER

HELP US HELP YOU

Locate your nearest Chrysler vehicle dealership or authorized Chrysler vehicle dealer.

FIND A DEALER