AMERICA'S FIRST-EVER HYBRID MINIVAN
UNCOMPROMISED FUNCTIONALITY
FIND MY RANGE
Enter your ZIP Code to see the total driving range you
could enjoy with the Chrysler Pacifica Hybrid.
33-MILE ELECTRIC RANGE

13
33-MILE
ELECTRIC DRIVING RANGE

13
This is where the savings really add up. See how much of your daily driving is done within 33 miles of your home.

566-MILE TOTAL RANGE

14
566-MILE
TOTAL DRIVING RANGE

14
Comprised of 533-mile Hybrid range and 33-mile Electric range. No need for range anxiety. Check out just how far you could drive in a single trip.

SHOW
CHARGING
STATIONS

CHANGE
ZIP CODE

GIVE MOTHER NATURE A HUG
---
There are countless smart and simple ways to go green. Now you can add driving the Chrysler Pacifica Hybrid to that list. With a 33-mile electric driving range, the Chrysler Pacifica Hybrid is less dependent on gas and will help lower your carbon footprint for a greener planet.

ELECTRIC + GAS = ONE SMART MINIVAN
---
The Chrysler Pacifica Hybrid offers the best of both worlds. Powered by an electric motor and gasoline engine, it automatically switches between electric power and hybrid power. Now it's simple to get the efficiency you're looking for with a surprisingly extensive driving range.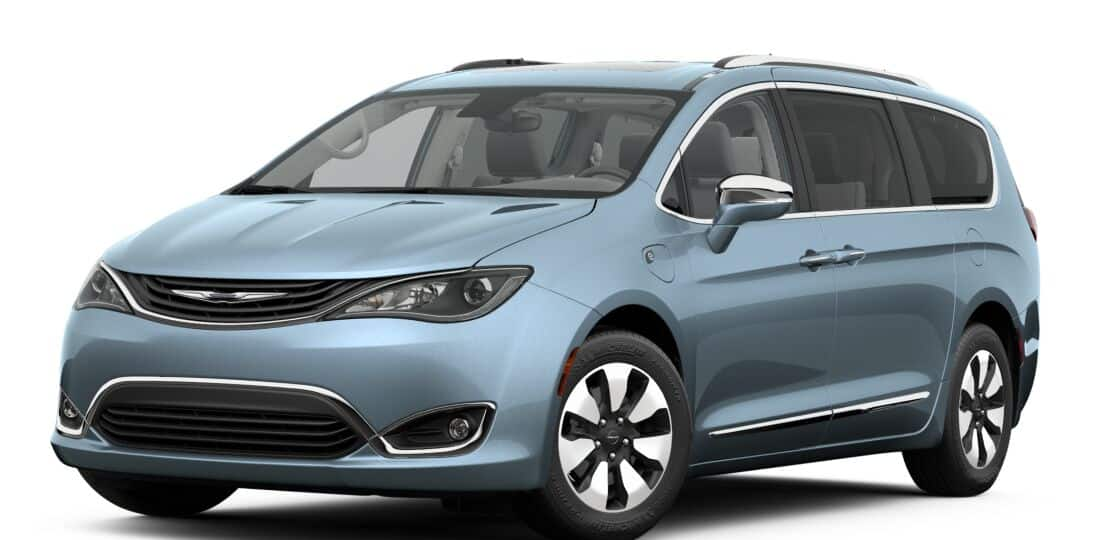 BEHIND THE HYBRID
---
HOW MUCH
CAN I SAVE
---
1

CHOOSE YOUR STATE

2

ENTER DRIVING DISTANCE

3

PICK YOUR PLUG

RESULTS
14

HOUR CHARGE TIME

2

HOUR CHARGE TIME
LEVEL 1 CHARGER

AVAILABLE
LEVEL 2 CHARGER+
10
ANNUAL
VISITS TO THE PUMP
384
ESTIMATED
ANNUAL
FUEL COST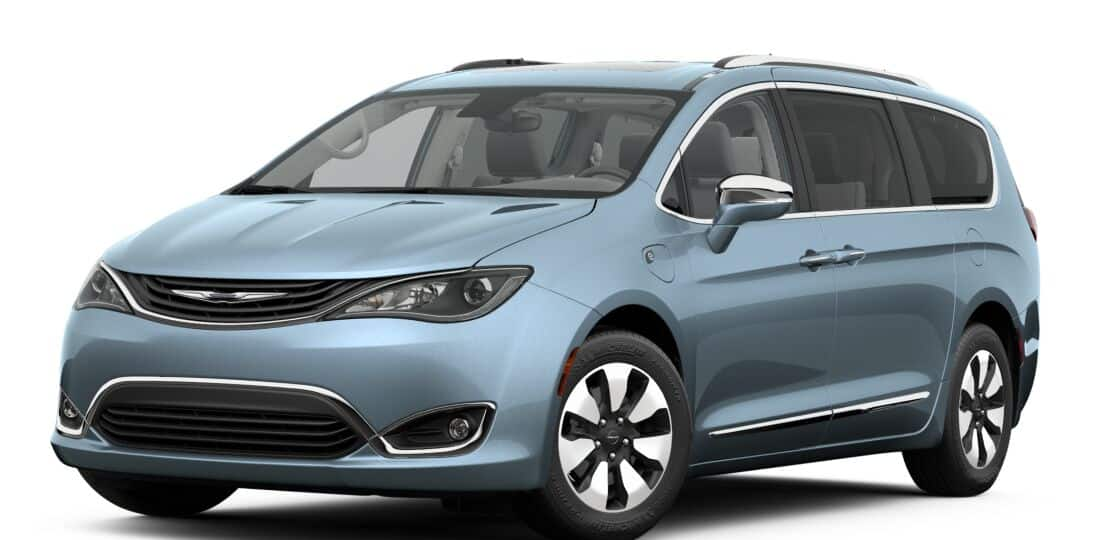 COMPARE TO:
10
ANNUAL
VISITS TO THE PUMP
384
ESTIMATED
ANNUAL
FUEL COST
RESET
Optional equipment shown.
UCONNECT® TOUCHSCREEN
---
It's never been easier to be in tune with your ride. The Uconnect® 8.4 touchscreen lets you see your vehicle's performance—both hybrid and electric, adjust your charging schedule to run during less expensive off-peak hours, view your power flow and more.

Enticing Design
---
The interior of the Chrysler Pacifica Hybrid is designed to impress. With spacious seating for seven, ample cargo space and an eco chic design, the Chrysler Pacifica Hybrid is as family friendly as it is environmentally friendly.